NAPLES by AVRAM DAVIDSON
Published in Napoli on 11 September 2022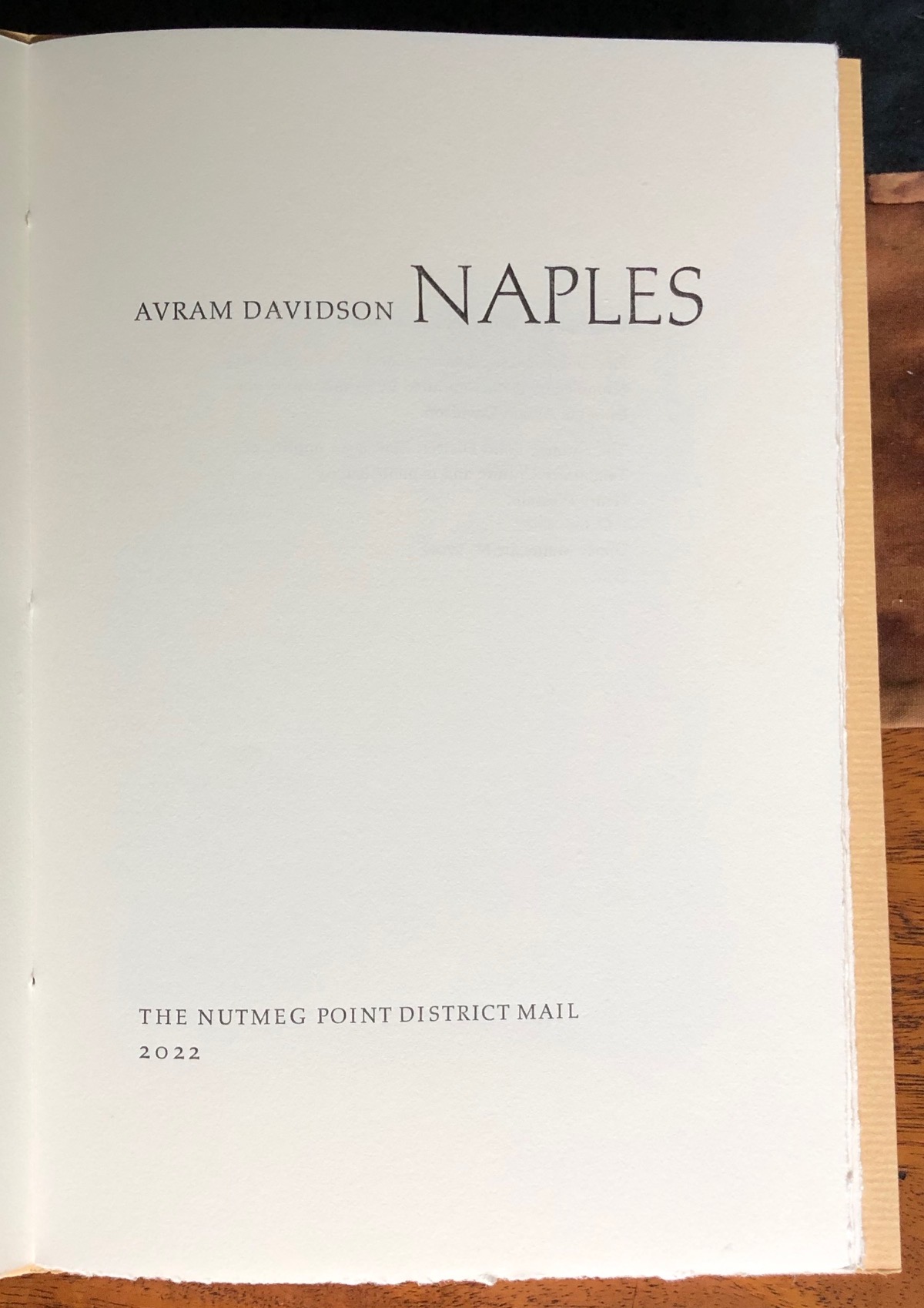 NAPLES is a fine press edition of one of Avram Davidson's darkest tales, originally published in the first Shadows anthology edited by Charles L. Grant. NAPLES won the World Fantasy award for short fiction in 1979, the same year Jorge Luis Borges was named the recipient of the World Fantasy Life Achievement award ; Davidson received that award in 1986.
Publications of the Avram Davidson Society, number six.
Edition of 160 copies, printed by hand at the Kelly-Winterton Press from Hermann Zapf's Aldus type. Stitched in yellow Hahnemühle wrappers, title printed in terracotta on upper cover. [16] pp. 5-1/2 x 8-1/2 inches.
Ten copies, numbered i to x, were reserved for presentation ; 125 copies for distribution to members of the Association Internationale de Bibliophilie (AIB), on the occasion of the congress in Napoli, September 2022.
Twenty-five  Ten copies are available for members and friends of the Avram Davidson Society.
Price : $200 (in U.S.A., overseas add $15 postage).
ORDER HERE.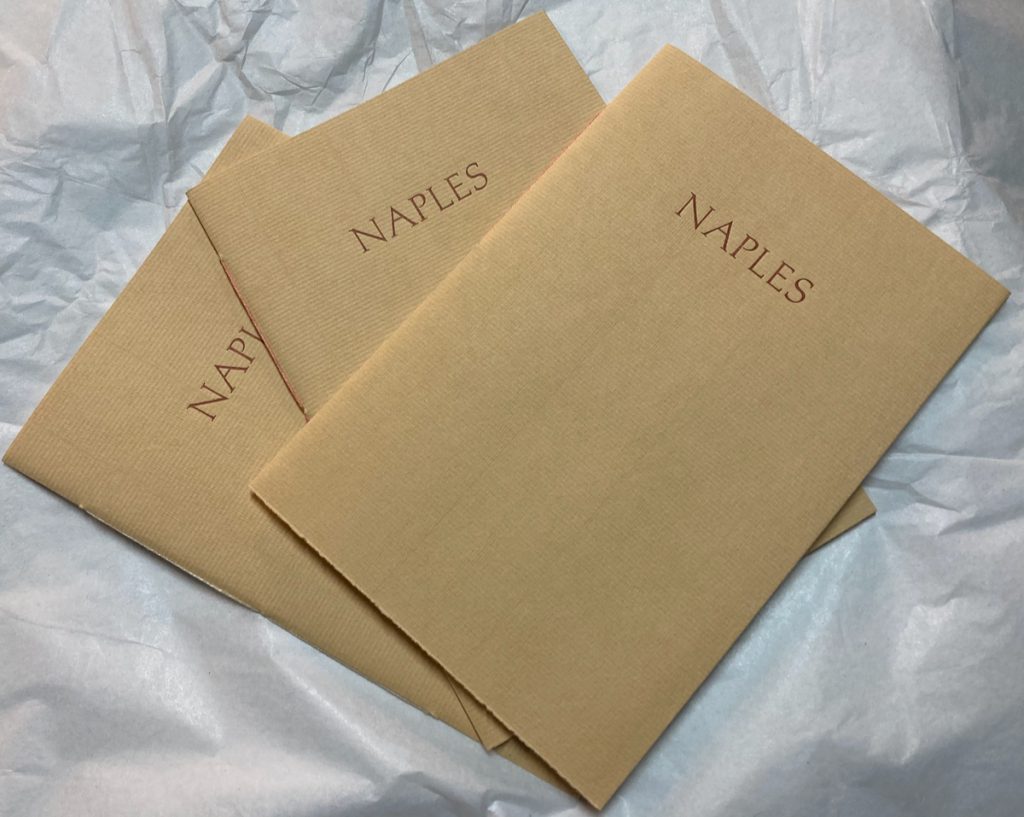 The Nutmeg Point District Mail is an imprint of Temporary Culture.
Inquiries and institutional orders to :
books [at] temporary-culture [dot] com
Temporary Culture
P.O. Box 43072
Upper Montclair, NJ 07043
USA