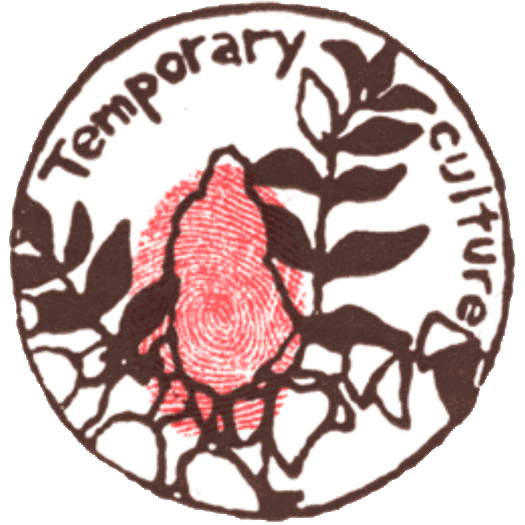 TEMPORARY CULTURE started with a photocopy 'zine at the end of June 1988, The Newsletter of Temporary Culture, the title from a dream-memory, and the form and content being a confluence of available technology and literary urges in the post-industrial not-quite-gentrified Hudson river littoral in Paulus Hoek (five minutes' walk from downtown Jersey City). With the fifth issue the word newsletter fell away from the title and the seventh issue introduced the sumac logo and marked an end to a rainbow of 'zines (the eighth issue never made it to the copy machine).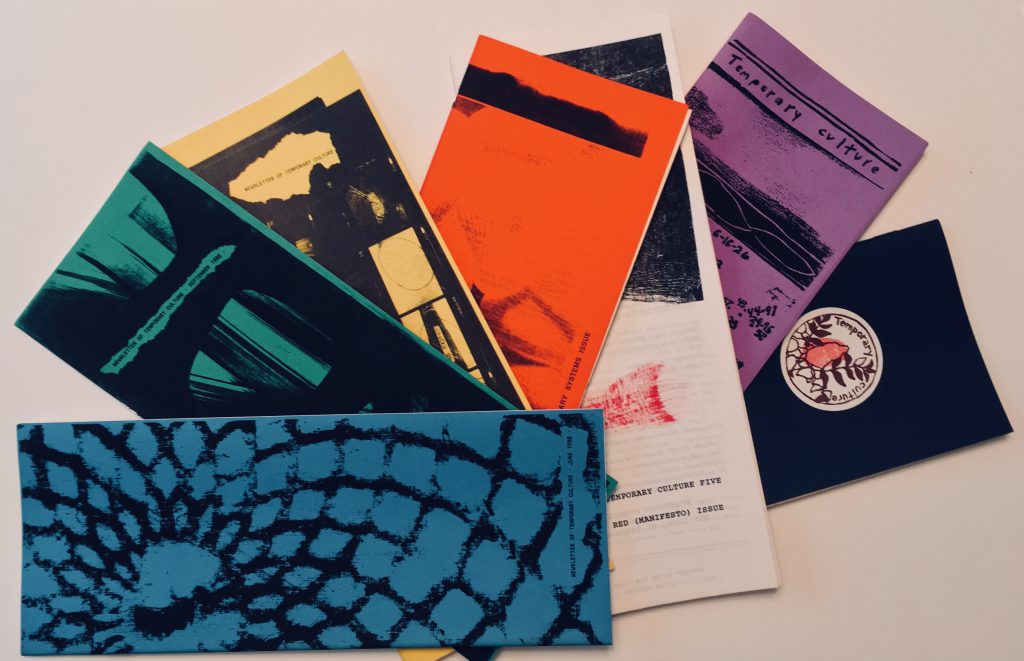 And then the world changed.
Temporary Culture evolved with the newly available technology just as my interest in Avram Davidson ripened to the point of publication, and a friend said, you don't really want a database, let's make a website. An electronic newsletter followed, but the itch to produce printed things resurfaced before long, first with the publications of the Avram Davidson Society, and then from 2003 a steady series of books, including Another green world, When They Came by Don Webb,  Hope-in-the-Mist by Michael Swanwick, and the specially bound copies of A Conversation larger than the Universe. (In retrospect, it would have been cool to accept the hand press and founts of type offered to me in late 1992 or early 1993, but at the time I had nowhere to house them and so a different path was chosen.) The most important book published by Temporary Culture is without a doubt Sexual Stealing by Wendy Walker; the most elegant is the hand printed edition of Naples by Avram Davidson. Of each one of these (and of each of the books of Temporary Culture) I can assert that without my energies these books would not have come into being. A checklist of the publications of Temporary Culture is in preparation. There will probably be a few more books before it's over.
The latest publications of Temporary Culture are new editions of Sexual Stealing by Wendy Walker, first published as an artist book in 2021, and now available as an equally beautiful trade paperback, printed and distributed by the workers cooperative Levellers Press, and as a full color e-book (in pdf format) distributed by Weightless Books. It is exciting to be able to offer Wendy Walker's work to a wider audience.